The Insurance Marketplace Agency has been servicing Rochester, NY since 1973.
We are a local insurance agency you can trust.
We have been servicing the insurance needs of our Business and Personal clients for the past 49 years. Our clients are located throughout Upstate New York, mainly in Rochester, NY. We are proud members of the Independent Insurance Agents and Brokers of America Association and the Professional Insurance Agents Association.
Our founder, Leonard S. Zwas CLU CPIA, has served on the Agents Advisory Council for The Jewelers Mutual Insurance Company, and on numerous New York State committees for the Professional Insurance Agents Association.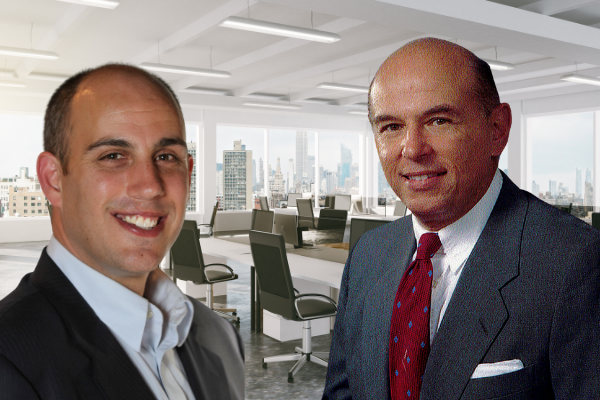 Merger with Kuhn & Pedulla
Kuhn & Pedulla, the local, family-owned, and well respected insurance agency joined The Insurance Marketplace Agency.
Agent Hall of Fame Award
Mr Zwas was recognized for his commitment to excellence in serving the jewelry industry and Jewelers Mutual's commercial policyholders.
Acquisition of Paramount Agency
Acquisition of Silverberg Insurance Agency
Company foundation
Leonard S. Zwas founded The Insurance Marketplace Agency.
A team of local insurance agents and professionals you can trust.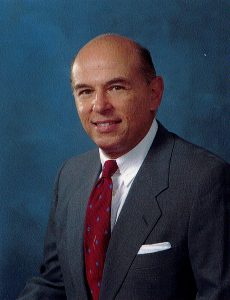 LEONARD S. ZWAS
Founder
(Retired)
Len, a local Rochestarian and founder of The Insurance Marketplace Agency has overseen the growth of the agency from the one-person office he started in 1973 to the multi-location agency that serves thousands of clients today.   Len holds both his Chartered Life Underwriters (CLU) and Certified Professional Insurance Agent (CPIA) designations.  In addition to serving on various industry boards, Len has been recognized throughout his career for his outstanding contributions to the insurance industry including being named "Agent of the Year" by the Franklin United Life Insurance Company and being named to the Jewelers Mutual Agent's Hall of Fame. 
In addition to being an avid reader and tennis player, Len also enjoys spending time with his wife Shelley, his children and grandchildren.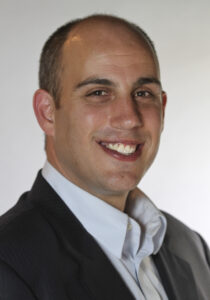 MIKE ZWAS
President
[email protected]
Mike is a Rochester native who began his insurance career in 1998 by joining the family business.  Over the years he has served on various insurance industry boards both at the State and local levels including serving as President of the Independent Insurance Agents of Monroe County in 2008.  In addition, Mike has also served on various insurance company Agent Advisory Councils for both National and State-wide insurance companies.  In 2006, he earned his Certified Insurance Counselor designation and in 2009 received the prestigious Joel S. Pollack Young Agent of the Year award presented by the Independent Insurance Agents & Brokers of New York State.
Mike resides in Brighton with his wife Betsy and their three sons and when not at work can often be found cheering on his kids at their extracurricular activities!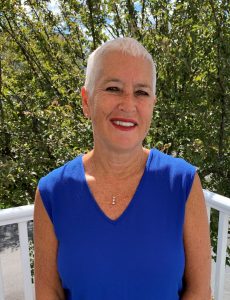 KATHY PEDULLA
Vice President
[email protected]
Joining the Insurance Industry in 1979 as a licensed Agent and Broker, Kathy soon purchased her family's insurance agency. Over her 40 years of servicing and guiding her clients, Kathy earned her CPCU- Chartered Property & Casualty Underwriter designation, was member of both Independent Insurance Agents Assoc. of NY and Monroe Co, served time as board member and past president of the Independent Insurance Agents of Monroe Co, is member of Webster Chamber of Commerce and continues to stay updated with changing insurance issues through Continuing Education courses. As Vice-President of the Insurance Marketplace Agency, Kathy enjoys using both her Business and Personal Insurance skills to assist with our clients insurance needs.
In her spare time, she can be found on the Tennis Court or with her family and grandchildren.
JENNIFER COOK
Personal Lines Producer/CSR
[email protected]
Jennifer Cook has been working in the Insurance Industry for 6 years and joined the Insurance Marketplace in June, 2019. She takes pride in working diligently for her clients, with a quick turnaround, and not only having one conversation with them.
In her free time, Jennifer is either playing softball or basketball, cheering for her 11-year-old son on his travel soccer team, or cuddling and caring for her newborn baby-girl.
ELIZABETH FERRARA
Customer Relations/Administrative Assistant
[email protected]
Elizabeth joined The Insurance Marketplace Agency in 2022 after recently obtaining her degree in Business Management. She has over five years of experience in customer service management and is excited to be working in the Independent Insurance Agent channel.  Elizabeth prioritizes making meaningful and lasting client connections, while remaining efficient.  She resides in Webster with her two-year-old daughter and enjoys visiting the Bay area and finding other local parks to explore.
ERIKA MEVISSEN
Personal Lines
[email protected]
Erika has been in the insurance industry since 2019 assisting clients with their Personal Insurance needs. Prior to getting into the insurance industry, she worked in the banking and residential appraisal fields. She enjoys getting to know her clients and assisting them in any way she can.
Outside of work you will find Erika reading, camping, fishing, or watching/playing basketball.
EMILY MILLER
Commercial/Personal Lines CSR
[email protected]
Emily has been working in the insurance industry since 2015 and is a licensed personal lines agent and broker.  In addition to her years in insurance, she also has a background in banking and management.  Emily enjoys interacting with and developing long term relationships with her clients and finding solutions to meet their insurance needs.  She lives in Sodus Point with her boyfriend and their children.  
When she's not at work she enjoys spending time outdoors with her family, reading, and baking.
ANYA THOMPSON
Personal Lines CSR
[email protected]
Anya joined the insurance industry in 2019 handling claims for a national insurance carrier and is now a licensed Property & Casualty agent. In addition to her insurance experience, she has a degree in Psychology and background working in the mental health/human services industry. Anya is a Rochester native and enjoys helping people in the community become adequately prepared for life's unexpected surprises.
Outside of work, she loves reading, traveling, and staying active playing flag football as well as boxing.